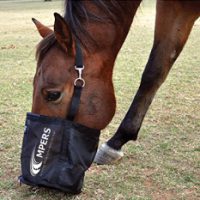 Our boss wants us to ask our members for feedbags. So if you have some old horse feedbags lying around we'd appreciate you sending them to us.
If you could send them to ……….wait a minute……..hold your horses…….I think the boss said he wanted member feedBACK…not feedbags. Feedback would make more sense now that I think about it.
Sorry for the confusion. Kinda embarrassing…… So if you could complete our feedBACK survey form found in the link below that would be great. You can do a survey on our website or on how MPERS is doing in general. Please do me a favor and not mention the feedbag story.
Thank you in advance for completing our survey—it will only take a couple minutes. And feel free to use the survey at any time in the future.
We value your comments and suggestions. Many of the new features on our website were recommended by members. Our goal is to provide the highest level of customer service, which is why we are interested in your honest opinion of MPERS, the service you receive, and the retirement and disability benefit information available. Thank you for taking a moment to provide feedback.