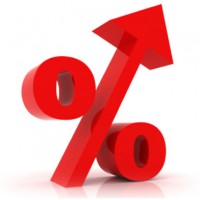 MPERS provides an annual COLA to eligible retired members, surviving spouses, former spouses, beneficiaries, surviving children under the age of 21, and work-related disability recipients. Regardless of which plan you are in, the annual COLA rate is based on 80% of the average percentage increase in the Consumer Price Index for all Urban Consumers for the United States (CPI-U), with an annual maximum of 5 percent. There are nuances regarding the application of COLAs for members of the various plans we administer, therefore we encourage you to read this page in its entirety.
Closed Plan Benefit Recipients
Closed Plan benefit recipients receive their COLA increases in October each year (if benefits were received the preceding month). The COLA rate for Closed Plan benefit recipients depends on your date of employment with the state or your work-related date of disability.
Members employed before August 28, 1997
Members whose work-related date of disability was prior to July 1, 2004
Members employed after August 28, 1997 or
Members whose work-related date of disability was on or after July 1, 2004
Year 2000 Plan Benefit Recipients
2011 Tier Benefit Recipients
History of COLA Rates